20% DISCOUNT TO MILITARY FAMILIES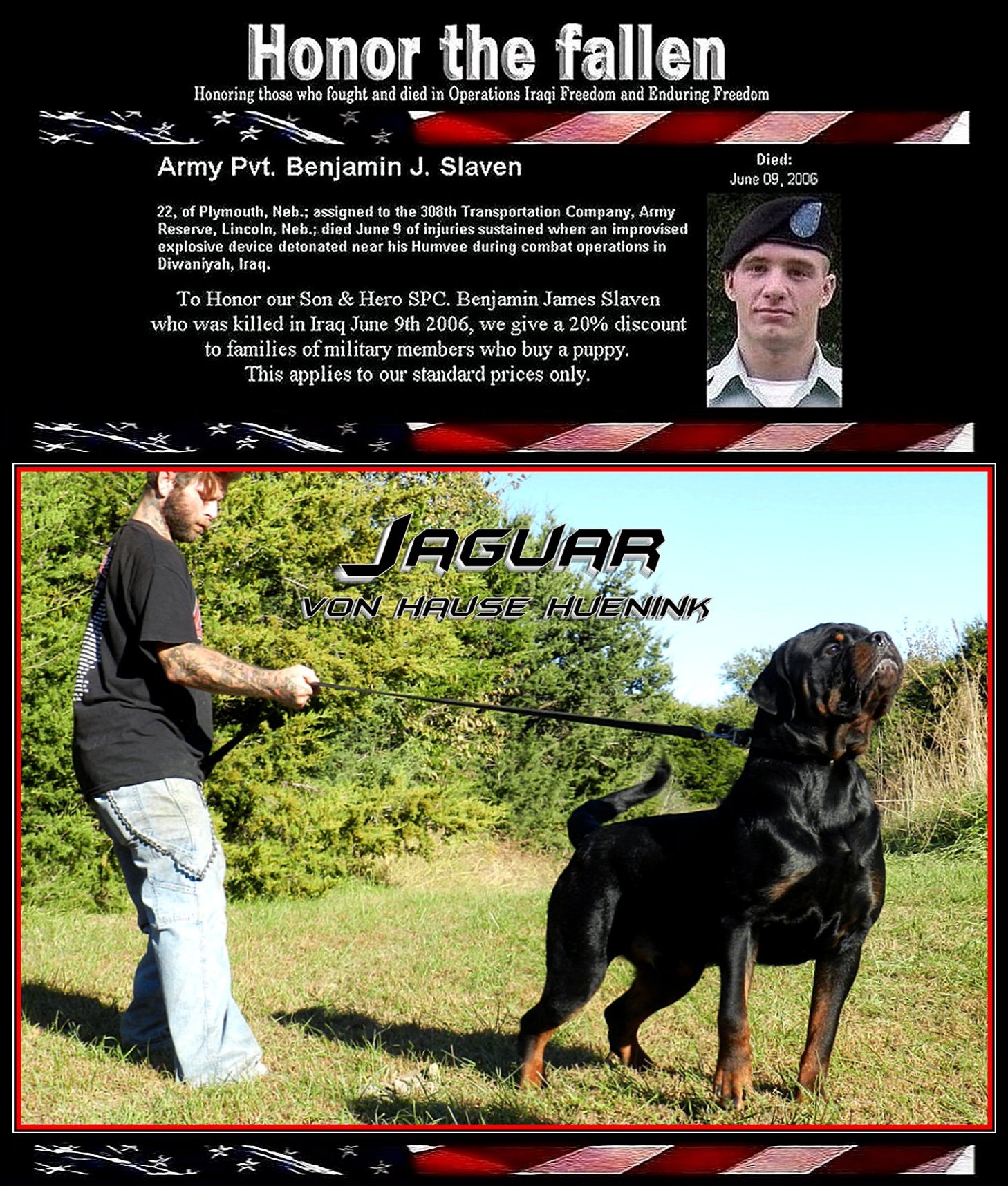 ☆☆☆JAWS VON HAUSE MILSPED☆☆☆


☆☆☆☆☆☆JAWS IS PICTURED ABOVE AT 6 YEARS OLD!☆☆☆☆☆☆
☆☆☆JAWS IS A SUPER INTELLIGENT ALPHA MALE ☆☆☆
JAWS IS THE SON OF 2-TIME IFR WORLD CHAMPION
*****BURNING DES PRINCES D'ARAGONE*****
****************************************
JAWS IS THE GRANDSON OF THE LEGENDARY
*****GIL VON HAUSE MILSPED*****
NEW-SCHOOL CUTTING-EDGE BREEDING PROGRAM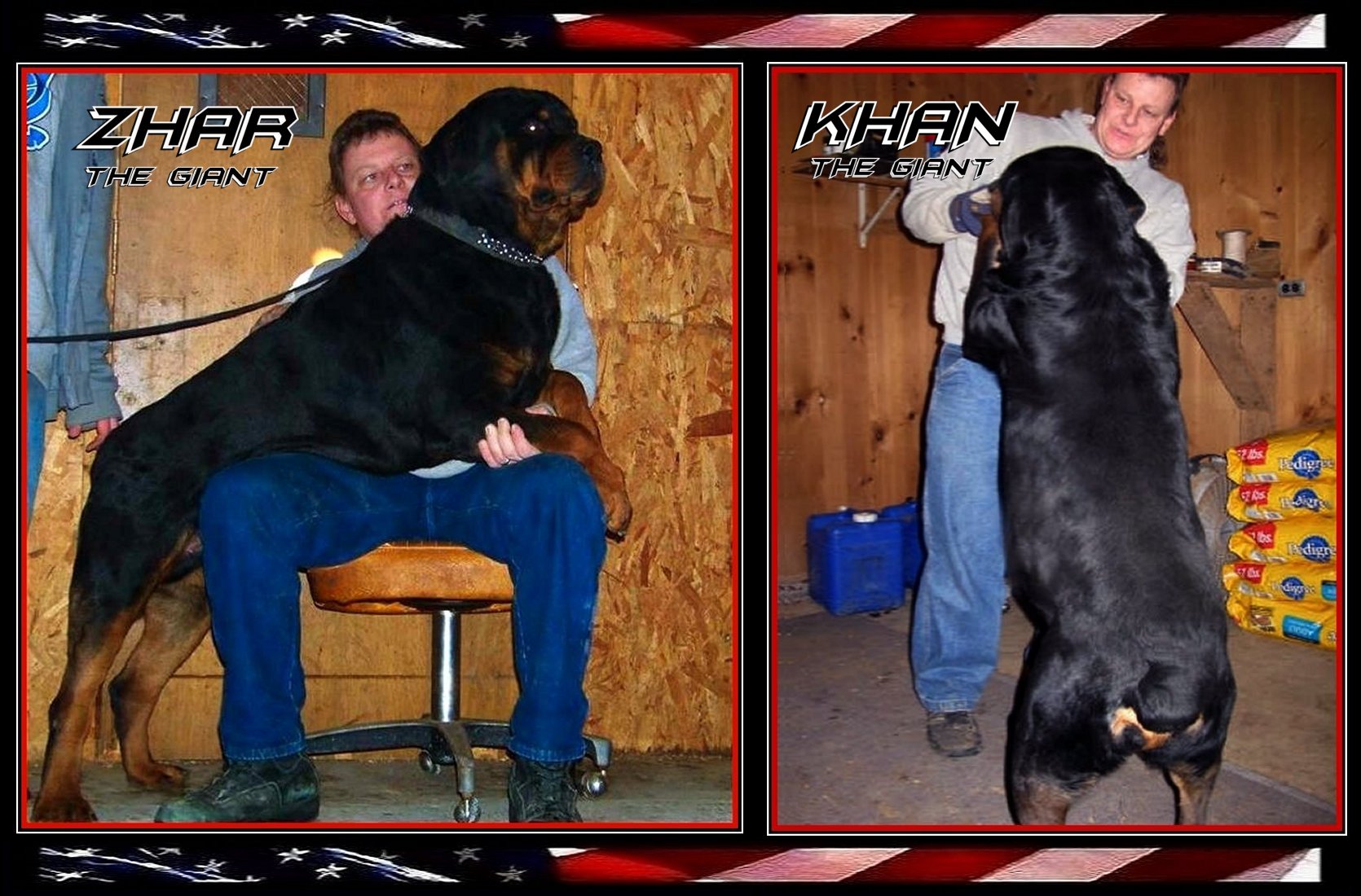 ☆☆OUR NEW-SCHOOL CUTTING EDGE BREEDING PROGRAM☆☆


☆☆☆WE IMPORT AND USE ONLY THE BEST OF THE BEST BLOODLINES☆☆☆
New School IFR World Champion Line European Rottweilers.
We are Line Breeding on BURNING, BRONKO, ASTOR, GIL
IMPERATOR, ELVIS, MONACO, AND HERO!!!!
With The Bloodlines of Our Founding Giants KHAN & ZHAR
Our World Class Super Pairings are Consistently Producing
Pups with Super Wide Heads & Short Heavy Muzzles!
Healthy Strong Thick Bone & With Amazing Working Ability!
& Super Lovable & Willing to Please Temperaments!
World Famous Pedigree's blended with our Giant Bloodlines!
MAKING BETTER DOGS WITH HIGHER PEDIGREES EVERY YEAR!
***THIS IS OUR NEW-SCHOOL CUTTING-EDGE BREEDING PROGRAM***
JAGUAR VON HAUSE HUENINK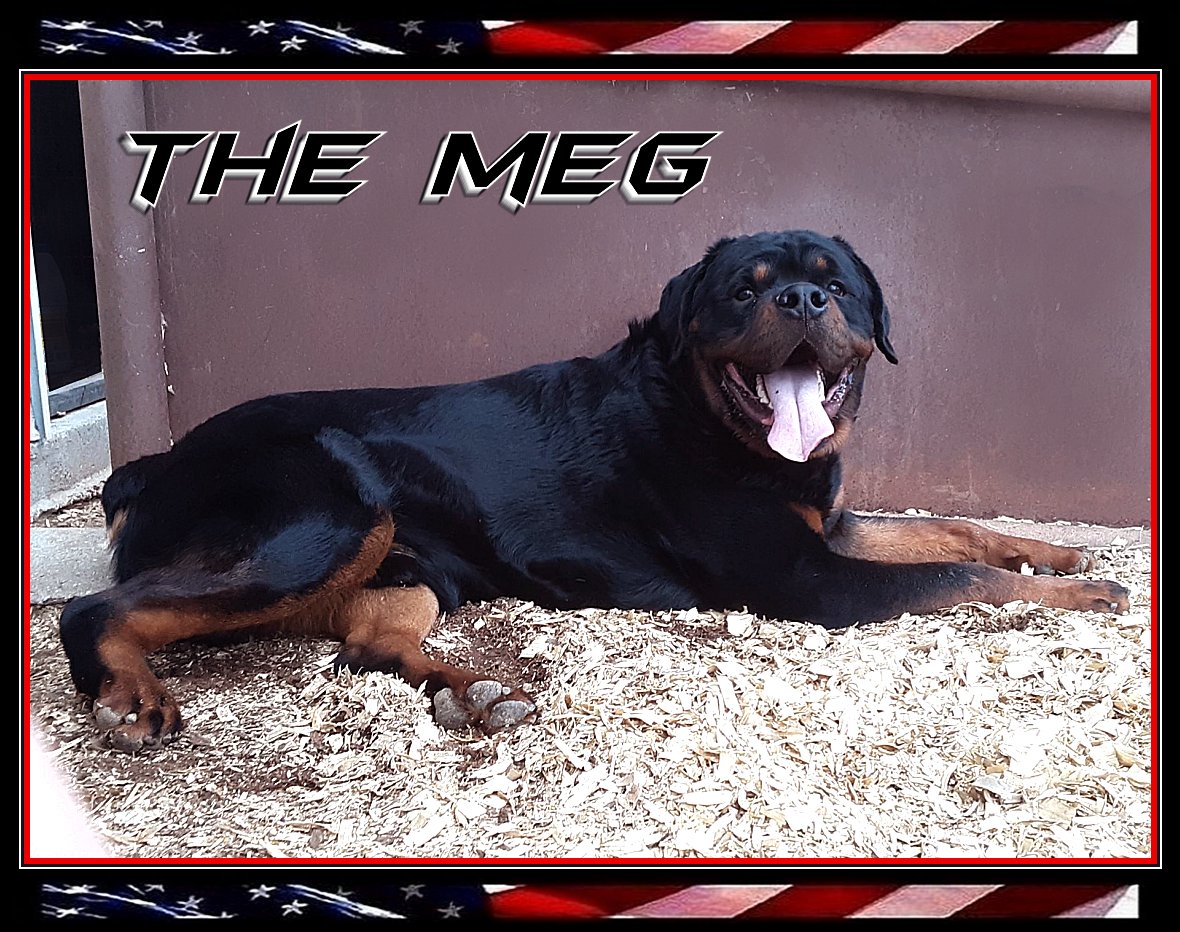 ☆☆☆JAGUAR VON HAUSE HUENINK☆☆☆
(TK's IVAN THE GREAT X OHANA VON HAUSE HUENINK)
JAGUAR IS PICTURED ABOVE AT ONLY 10 MONTHS OLD!
JAGUAR WILL BE BREEDING IN 2018 TO
OUR VERY BEST FEMALES!!!!!
JAGUAR IS NOT FOR SALE!

UPCOMING JAGUAR LITTER!!!!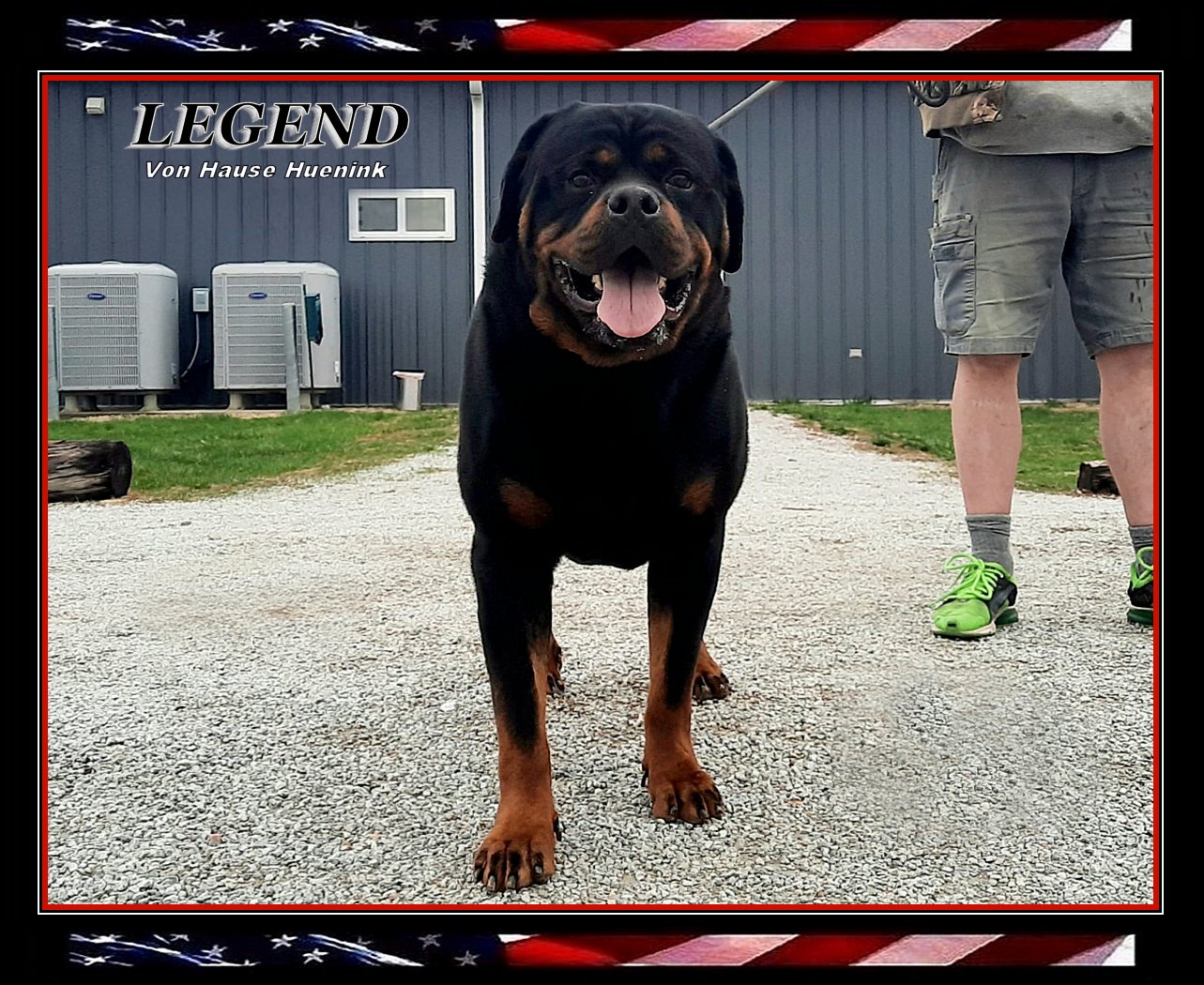 ☆☆☆☆☆UPCOMING JAGUAR x XONE LITTER☆☆☆☆☆ OUR JAGUAR IS THE SON OF MULTI-CHAMPION TK's IVAN THE GREAT!
XONE IS A GRAND-DAUGHTER OF 2-TIME IFR WORLD CH.
BURNING DES PRINCES D'ARAGONE
THIS SUPER LITTER IS DUE MID AUGUST 2018
ACCEPTING DEPOSITS NOW!
For More Info Email info@giantrotts.com
Or Call 402-239-2785
JOIN OUR NEW FACEBOOK ROTTWEILER GROUP!